During surgery, your pet is anesthetized so they don't feel any pain. They have an endotracheal tube in the airway to supply oxygen and anesthetic gas.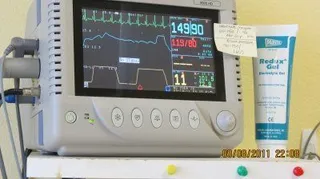 We monitor heart rate, respiration, temperature and blood pressure.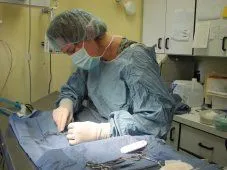 Surgeries are performed with sterile draping and sterile surgical instruments.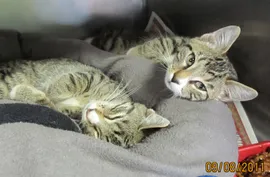 After surgery, your pet is recovered in a kennel.
We do many types of surgery. Our most common surgery is sterilization ("spay" in a female animal and "neuter" in a male). Pet owners choose these surgeries to improve their pet's behavior and to help reduce the number of unwanted animals in our community. We offer reduced prices on these important surgeries to help make them affordable.
Other soft-tissue surgeries we often perform include lump removal, suturing wounds, eyelid surgeries (entropion and cherry eye) abdominal exploratory to remove swallowed foreign bodies (such as toys or rocks) or tumors, cystotomy to remove bladder stones, and many others.
Orthopedic surgeries such as cruciate ligament repair, fracture repair and limb amputation.
At times a surgery may be more complicated and require the expertise of a board certified surgeon. In this case, we may help you with a referal to a qualified surgeon.